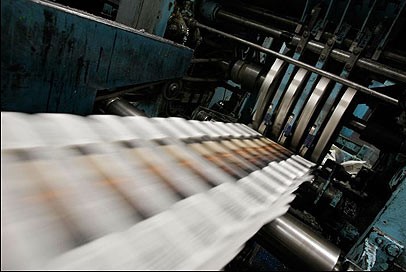 Let us give you a bid on printing -- of all sizes, types NorDak North Publications specialize in web and small offset press printing. We print everything from books to brochures to business cards. We pride ourselves n creating quality images to help you be successful.
Let us help you make an impression!
Here's what one of our customers had to say: "I received the copies of the book you sent me today and must say I was elated with the OUTSTANDING job you and your staff did on printing it. For openers, the quality of the materials, cover, pages and binding is outstanding. The pictures came out much better than expected and the printing is excellent. Thank you very much for everything you have done to help us out with this book and for a very professional job of printing it for us." - Lee Suess, San Jose, California
To learn more about printing opportunities, contact us at 1-800-658-3485 or e-mail us.
---